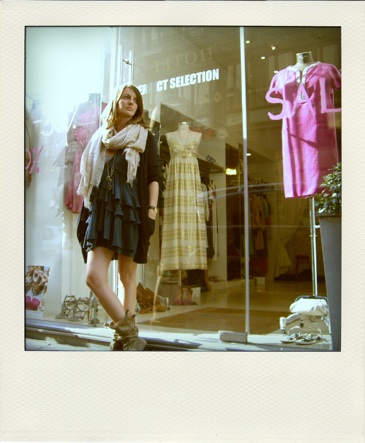 Innere Stadt (I.) Perfect Selection, Führichgasse
Name: Agata Wajerczyk
Age: 31
Occupation: 'boutiquarista'/boutique owner perfect selection
title: 'perfect selection'
caught my eye: robin hood boots
What are you wearing?
dress: isabel marant
boots: isabel marant
tshirt: isabel marant
cardigan: vanessa bruno
necklace: isabel marant
scarf: les petites
watch: cartier
naillaquer: uslu airlines
ring: a gift from sammy
The last fashion item that you bought?
champagne colored silk smoking jacket by vanessa bruno.
What did you pay?
wholesale.
Your fashion secret?
breaking the styles: if sporty trousers then chique high heels, if dressed up elegantly then light make-up or if silkdress then add a  leatherjacket.
and more is more!

No Comments
| Category:
15:00-18:00
,
31-40
,
Female
,
Innere Stadt (I.)
,
Marie-Thérèse Demblin de Ville
| Tags:
dress
,
fashion secret
,
jewels
,
scarf