Located in:
Tel Aviv
Web:
About:
As the streetswalker, Yael Sloma, born 1987, is reinventing the classical figure of the flaneur in a completely different cultural context. In this tradition, walking the streets means "reading" the streets, regarding the city as an open book that just has to be to deciphered by an inspired reader. Yael Sloma is reading Tel Aviv by looking at fashion, but foremost into faces. For sure she has a sharp eye for styles and silhouettes, but the character of portrait is the most prominent aspect of her work. And almost as a tribute to the fact that the streetswalker is basically a writer, she often adds small texts to her images, completing the observations she made with her camera.

She started her blog in 2007, after a visit to London, where she realized the "need to document the stylish residents of Tel Aviv in an era of global brands" which, as she thinks, "damage the real essence of fashion".
Before that, Yael had been working for a military magazine during her mandatory army service. As a witness she also documented her experiences in the "occupied territories". Cynicism and Clausewitz apart, and given the permanent threat of violence present in everyday-life in her country, there seems hardly to be any better training for a street ware-photographer than operating as a reporter for an Isreali military magazine.
Images: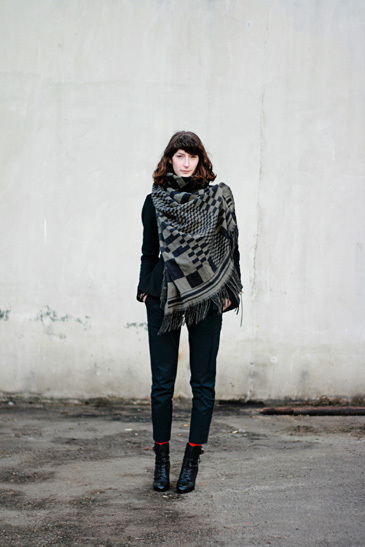 Hi-res download - 2,3 MB / © Yael Sloma / thestreetswalker.com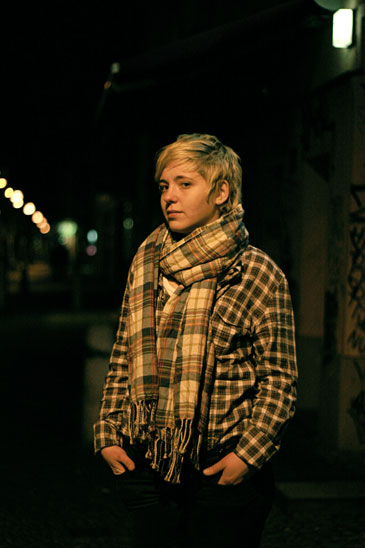 Hi-res download - 2,9 MB / © Yael Sloma / thestreetswalker.com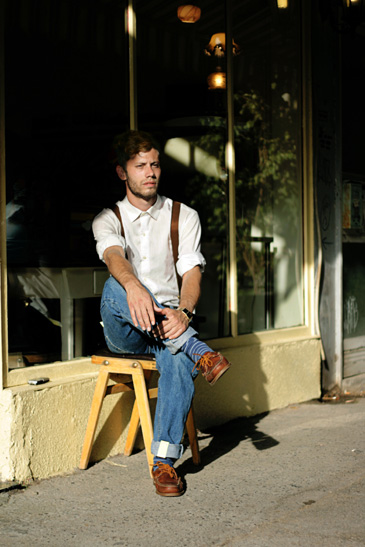 Hi-res download - 2,5 MB / © Yael Sloma / thestreetswalker.com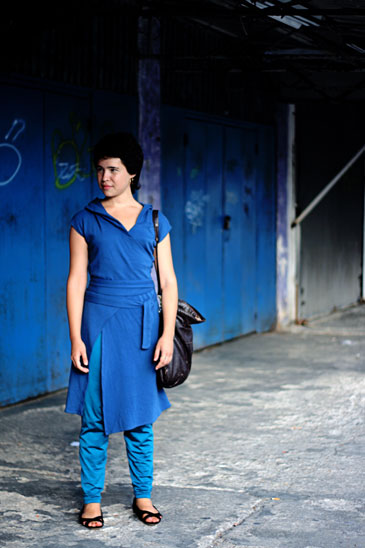 Hi-res download - 2,6 MB / © Yael Sloma / thestreetswalker.com