Based in:
Vienna
About Tomas Eller:
Studied sculpturer Tomas Eller born 1975 is addressing classical notions of the discipline like the body and the phaenomen of physical presence but leaves the traditional format behind as he quite dramatically shifts scale, medium and perspective: Adopting mostly the role of a filmmaker, Eller films the unusual experiments he has invented and thoroughly planned to investigate into the relation of body and space, man and machine, technology and nature. Based on precise handdrawn storyboards, he often uses technical appartuses like helicopters, motorbikes, cars or cranes as actors as well as respresentations of his own body engaging them in dramas of confrontation with urban spaces or landscapes.
Eller is not interested in fashion in a strict sense but more generally in cloths and their function for protection and as extensions of the body.
According to the artists belief, that qualities of material as well as social and spacial conditions can be best tested under extreme conditions he will together with his colleague Rudolf Steckholzer join Vienna´s nightbuses to find out about the relation between cloths and the city, while crossing it all night long.
Images: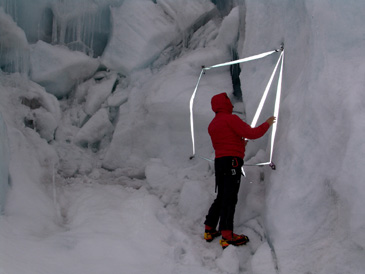 Hi-res download - 504 KB / © Tomas Eller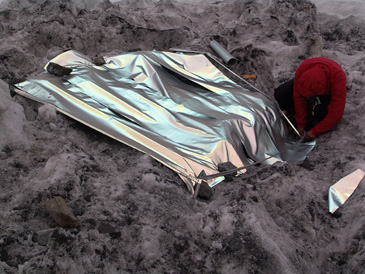 Hi-res download - 992 KB / © Tomas Eller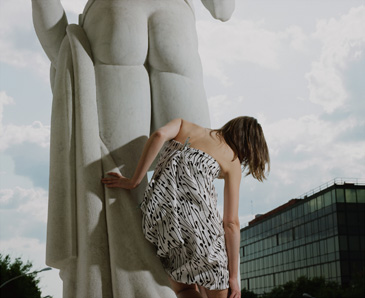 Hi-res download - 1,5 MB / OCAT, 2008 / © Rudolf Steckholzer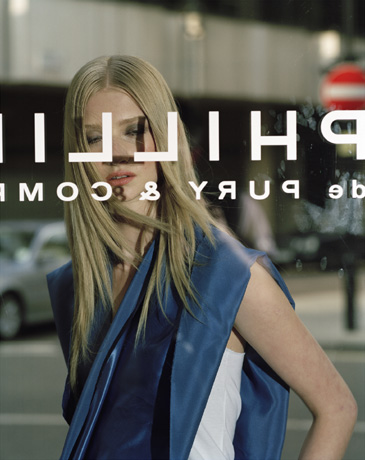 Hi-res download - 2,6 MB / Private View, 2009 / © Rudolf Steckholzer