Based in:
Athens
Web:
About:
Inspired by street fashion blogs around the world, streetgeist was created in October 2008 by two longtime friends – both fans of photography, fashion and design. Streetgeist was the first street ware photography blog in Greece then. Taking a slightly different approach from its counterparts, the focus is not purely on fashion but individual style as well as the urban and suburban landscapes.
The photographer behind streetgeist is Alkistis, born 1982, who is a senior at the Department of Photography and Audivisual Arts at the Technological Educational Institute of Athens and has been working for several year as a freelance photographer, specializing in fashion photography and portraiture. A very gifted one, as can be concluded from the fact that she is an Honorable prize winner in the annual international photographic competition of the French Photo Magazine. In 2006 she participated in the Cannes Film Festival and in 2007 in the Thessaloniki Biennale with the project "Un gros quartier pourri/13eme".
Streetgeist's co-founder Aris, born 1982, has an academic background in business and economics, yet his "true passion" has always been visual and graphic arts. He already founded a fashion site in 2005, adicteed.com, a blog showcasing international t-shirt artwork and. Besides he has contributed articles to various Greek and international publications.
The blog streetgeist is not the only project where Alkistis and Aris cooperate successfully. They are co-editors of an online magazine about urban culture, thelabmag.com, offering a wide range of articles and contributions on art, culture, fashion, music, events, technology and video art.
Images:
Hi-res download - 1,6 MB / © Alkistis Tsitouri & Aris Karatarakis / streetgeist.com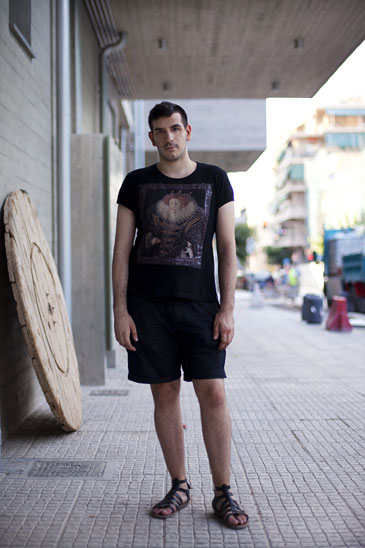 Hi-res download - 2,2 MB / © Alkistis Tsitouri & Aris Karatarakis / streetgeist.com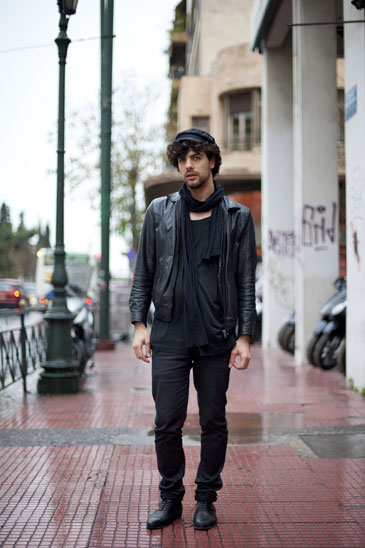 Hi-res download - 2,5 MB / © Alkistis Tsitouri & Aris Karatarakis / streetgeist.com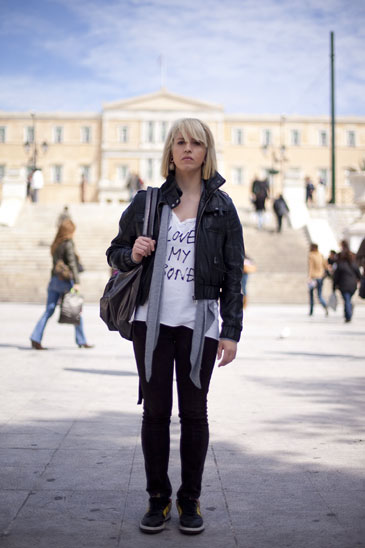 Hi-res download - 1,8 MB / © Alkistis Tsitouri & Aris Karatarakis / streetgeist.com