Based in:
Berlin
Web:
About:
Mary Scherpe is the woman behind Germany's first fashion/streetware Blog "StilinBerlin.de", which was founded by the 1982 born art-historian and student of japanese studies in March 2006. The name says it all: StilinBerlin expores the style of the german capital, which has historically a notorious reputation as a laboratory for experimental lifestyles and the unorthodox forms expressing them. Mary and her small team of photographers document the urban, cosmopolitan and multicultural spirit of the city at the begin of the 3rd millenium, were it is again in the spotlights.
StilinBerlin presents outfits that stand out and capture the charakteristic attitudes of their wearers and the specific tone of urban life in the here and now. Interesting enough, this portrait of a big city in permanent flux is generated through relative stability of the observers themselves, as most photos are taken in the same area around Berlin Mitte.
With it's clear style, which is always precise but never dry, StilinBerlin not only became hugly successful in terms of page impressions, but also enormous influencial in the world wide web of streetware/fashion blogs, where there is hardly any other blog, which does not link to StilInBerlin.
Images: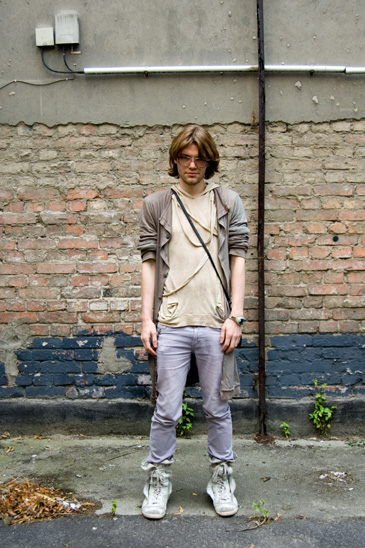 Hi-res download - 3,6 MB / © Mary Scherpe / StilinBerlin.de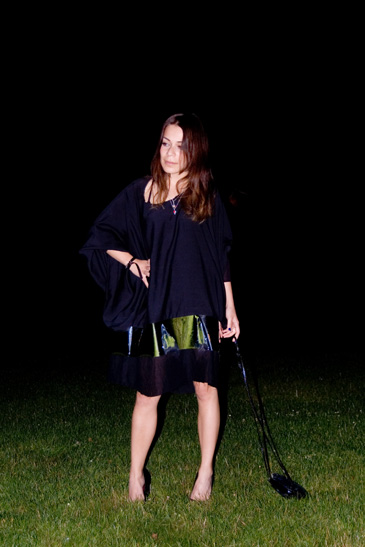 Hi-res download - 2,3 MB / © Mary Scherpe / StilinBerlin.de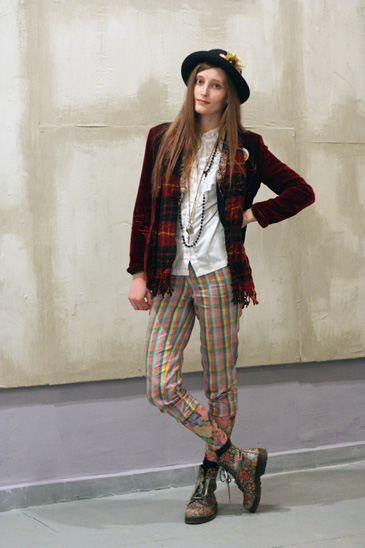 Hi-res download - 4,2 MB / © Mary Scherpe / StilinBerlin.de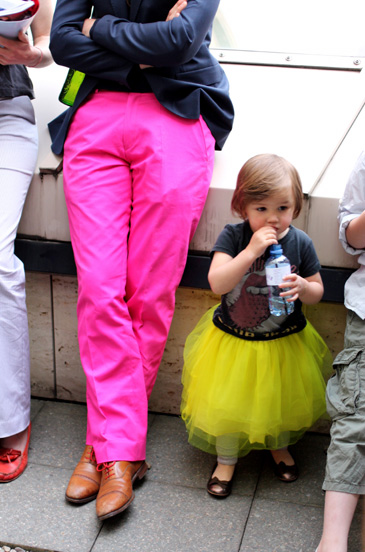 Hi-res download - 2,6 MB / © Mary Scherpe / StilinBerlin.de