Located in:
Vienna
Web:
About:
Sissi Farassat was born in Teheran in 1969 and lives in Vienna since 1979. She took up photography as her preferred medium of self-expression in 1991 and has never stopped to experiment with both: the medium and the means of self-expression that she explores by exchanging the position before and behind the camera. The title of an early series of photographs already says, what remains in the center of her work until today: "Me, Me, always me". No surprise that she gave up a successful career as photographer working for clients to complety concentrate on art, as she got bored to take commissions and work in somebody else's name.
As a result all her work is autobiographic in a strict sense regardless if it is manifested in selfportraits or other forms like made of photo-footage she finds inside her familiy.
But the boldness of putting herself into the spotlight may not be taken as a simple symptom for narcissism but on the contrary as the subjective, sublime, humorous and always imaginative confrontation with otherwise worn out issues like "identity","media specifity", "gender politics" and "cultural differences".
The fact that Sissi Farassat often uses not the front- but the backside of photographs to signify in fine lines of stichings or drawings what she wants to say, must be taken more than just as formal proof but another indicator for the richness of her highly independent artistic approach.
Images: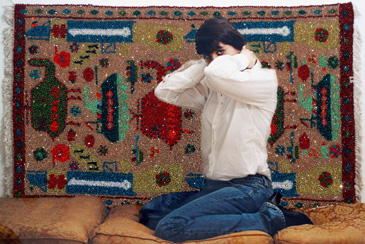 Hi-res download - 2,4 MB / © Sissi Farassat / farassat.wordpress.com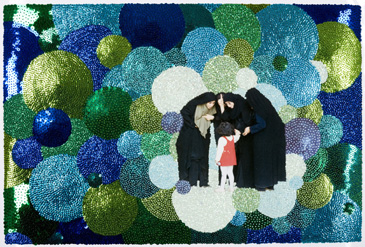 Hi-res download - 3,1 MB / © Sissi Farassat / farassat.wordpress.com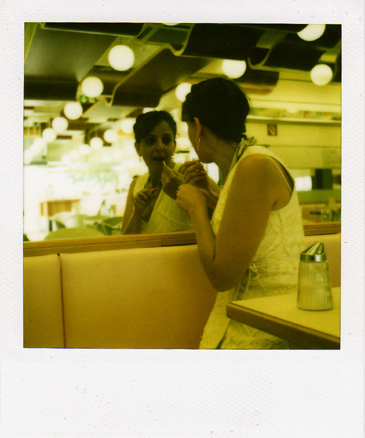 Hi-res download - 1,3 MB / © Sissi Farassat / farassat.wordpress.com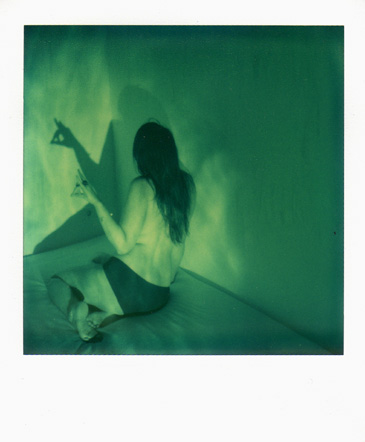 Hi-res download - 1 MB / © Sissi Farassat / farassat.wordpress.com